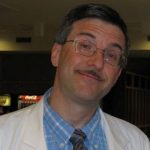 It's great to have you drop by my Mayberry Barber website!  I've had a great time putting the site together, gathering information, and recalling how amazing my life as 'Floyd' has been.   Looking through my old photos to find the ones  I placed in the galleries has been a trip down memory lane that I've certainly enjoyed.   What a blessed time I have had being 'Floyd.'
I've never pushed to get work appearing as 'Floyd' but it is time to get the word out so I created this site.  Hopefully, people wanting to do an event in their community or church will be able to look through the site, watch the videos, and see if 'Floyd' would add to the fun at their event.   That's the hope but even if never get any work out of it, I've had fun just creating the site.
If you're looking for someone to host your event or provide some family friendly entertainment, I hope you'll consider having 'Floyd' there to make your event one to remember.
Thanks for dropping by and come back when you can.  I plan to blog here about some of the amazing Mayberry experiences I've had over the last 20 years.  I think it's going to be a lot of fun.
"Everything's okay in Mayberry." – Floyd